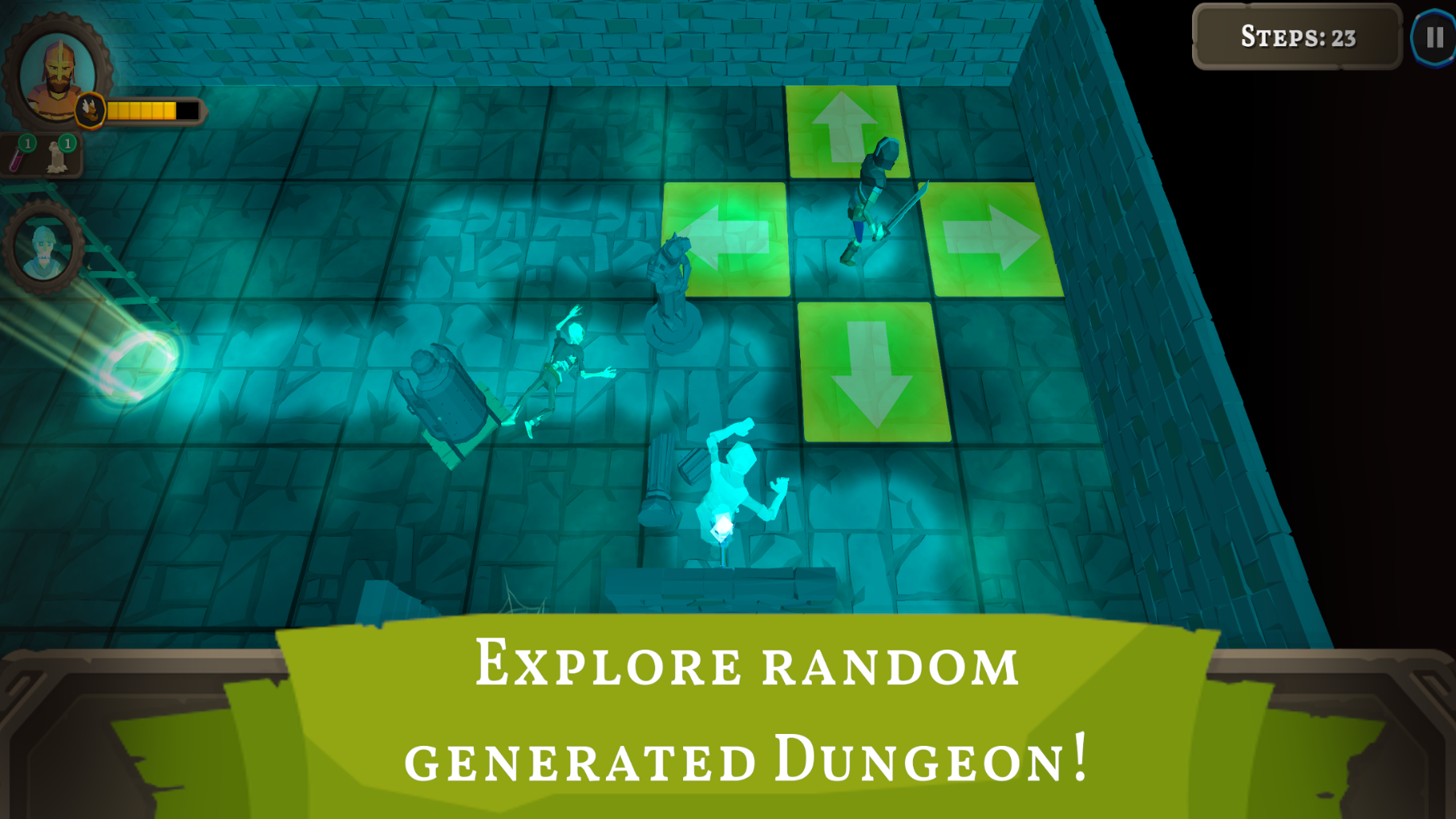 Into The Dungeon: Tactical RPG
Get ready for adventures in the new tactical RPG! Choose your hero, grab some healing potions and beware immortal Ghost! Are you ready to step Into the Dungeon?
Going down to the Dungeon for the treasures of the immortal ghost, you have embarked on a dangerous path. Each turn is fraught with danger, and each step may be your last one. Can you steal the treasure and get out from the dungeon?
Key features:
- Explore the randomly generated Dungeon. Have a unique experience each time you go into the Dungeon.
- 5 unique characters! Choose your tactics to pass through the Dungeon!
- Test your endurance over 20 levels, which vary in content and size.
Available on